I successfully created/imported an OSM graph with the default CarFlagEncoder.
Also I successfully created the LocationIndexTree. I can use it to findClosest() and it work great.
Then I create a QueryGraph, lookup() all those List<QueryResult>.
Then I create a DijkstraOneToMany to build a time matrix.
This is all working great and real fast!!!
But, sometime, OSM data is wrong,
for example, here, the "Rue Abélard" street is NOT supposed to be one way: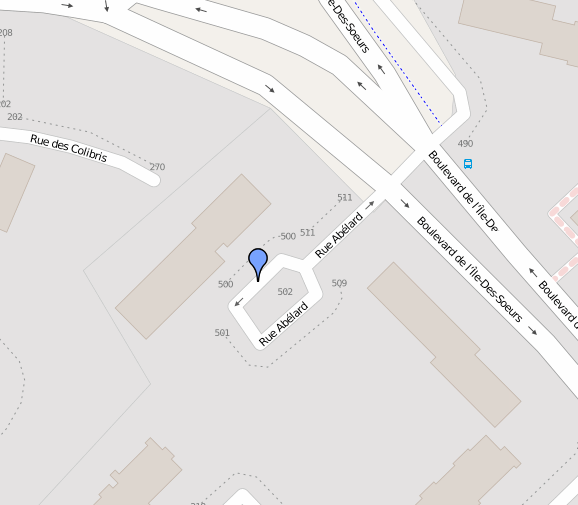 Because of this, DijkstraOneToMany.calcPath() always return path.isFound() == false when routing to this node.
Is there something I can do to workaround this situation ?
Also, on your Directions API Live Examples, you seems to be able to workaround it, by stopping as close as possible but not going into the wrong way, this is a very acceptable way to workaround the problem, I would like to be able to do the same.
I guess I can create a CarFlagEncoder subclass, but I do not know where to start.
Thank you!