I have graphhopper locally installed and running using a pbf from geofabrik.de, with the default config.properties. Searching the following route locally at localhost:8989 returns completely different results than the exact same query to the demo map at graphhopper.com/maps:
source: 43.6516,-70.28188
destination: 43.7073,-70.2893
My local results are not the correct route I would take (its basically a straight line), but the result on graphhopper.com/maps is the correct, longer route.
What can I configure differently so that my local installation will return the correct route that the demo map on graphhopper.com does?
Here is the correct result graphhopper.com/maps returns: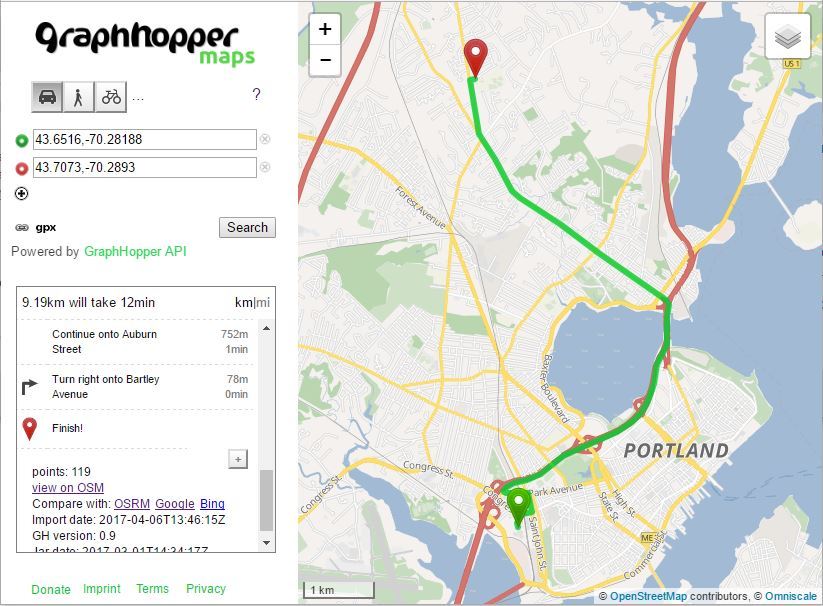 And here is the local result I get for the exact same query: