I'm looking to extend the Map Matching module with some methods from the literature. I'd like to do this in a way that can integrate nicely with the existing graphhopper API and perhaps eventually submit a pull request to the map matching repository with the new algorithms.
Anyway, I thought I'd start by deconstructing the map matching algorithm that exists already. I am somewhat stumped by the gpxExtensions in EdgeMatch. I have examined the usages and they don't really seem to be used much. So I'd like to know what purpose do they serve - what are they for?
I have visualised them next to the map-matching result in my application. They are seemingly an alternate match?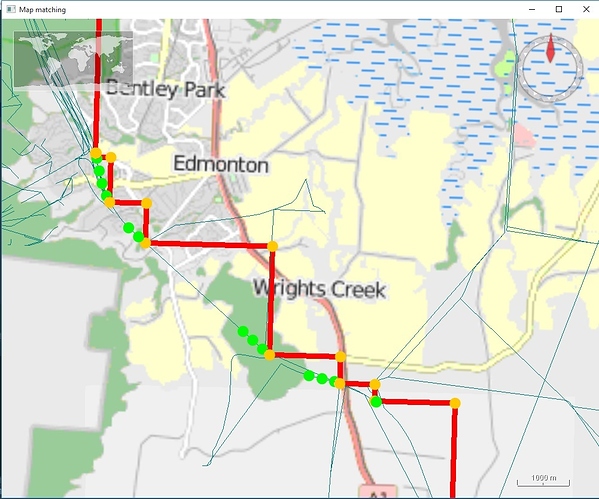 You can see the matched route in red (with the matched nodes in orange). The green dots are the gpxExtensions that the algorithm has stored for each matched node.