I'd like to reproduce OSM route relation 35546 using it's stops as via nodes. However, the search optimizes locally to reach the via node fast, just to make a detour afterwards when getting to the end node (as u-turns are not allowed):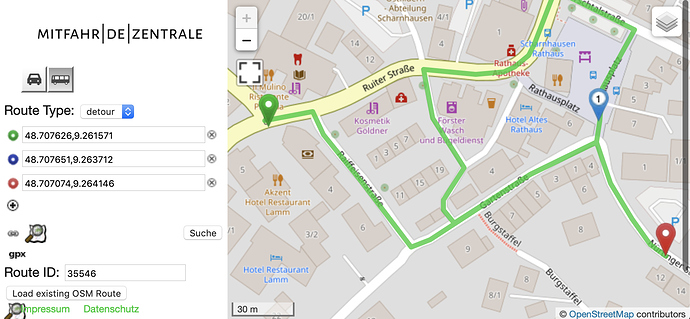 I wonder if there is an option to avoid this, like e.g. a backward search?
If not, it might perhaps be an option to deduce a heading, taking the street side of the bus_stop into account. Could this be done easily, e.g. by forcing that an unsnapped via point should be approached so it is e.g. right-hand-side?
Best regards,
Holger