As one can see here https://graphhopper.com/measurement/#graph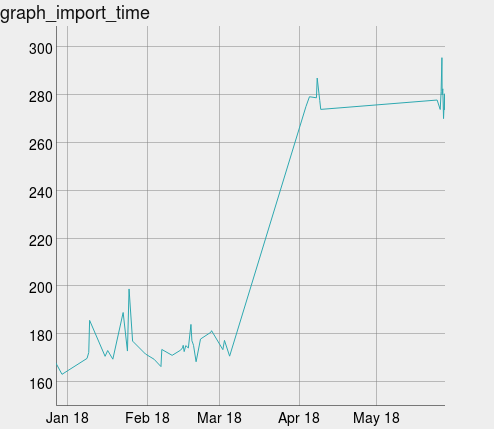 there is a huge increase somewhen in March. But when I try to find the causing commit all results seems to be within 260s and 280s.
I also tried the commit from March, where the import time was around 170s at that time and the result now was also 280s.
There was no hardware change, even a restart of the machine did not help. One guess could be an increase due to a linux software update, but the increase is so massive that it seems to be unlikely. Additionally I increased -Xmx as sometimes the reason for a slow down was a memory usage / GC issue (and the memory usage seemed to increase by 300mb), but also this did not fix the slow down.
Any other guess?