Hi,
just a small question concerning the route planner. A query to find a route to Hong Kong always fails with an error message of 'Connection between locations not found'.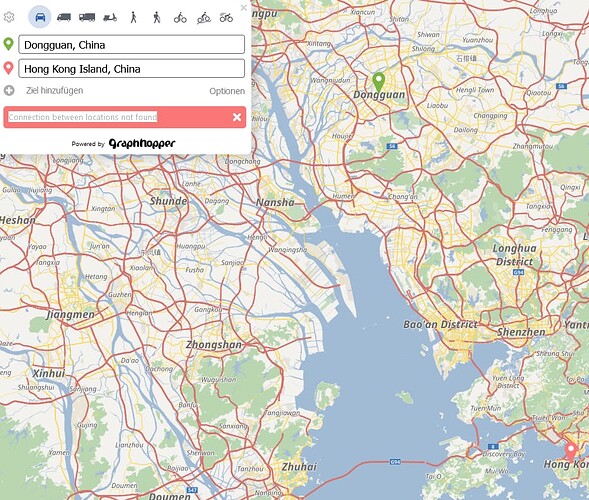 We are currently using the API to estimate distances and every route containing Hong Kong fails with the same error message and the same happens if I try the same in the UI.
However, if I enable custom mode, it suddenly works (at least with most of the provided examples in the UI).
screenshot removed because of restriction for new users
I'm trying to figure out what the reason for this and if there is a parameter that we should be using in order to make it work?