Hi

!
I've been experimenting with GraphHopper open source routing engine for my thesis 6 months ago. I used the /change endpoint a lot, which has been removed in the latest update. Now, after 6 months, I retuned to my old thesis project to experiment some more with it. I found out that there is a new endpoint, the /route-custom endpoint. I read the documentation about it https://www.graphhopper.com/blog/2020/05/31/examples-for-customizable-routing/ , but I got two questions:
Does the "heading" parameter work when algorithm=round_trip? If I make a POST request to /route-custom with 2 different headings, it gives me the same round trip back. I would really like to know if I am doing something wrong here… because I really need the heading .
This is my config.yml: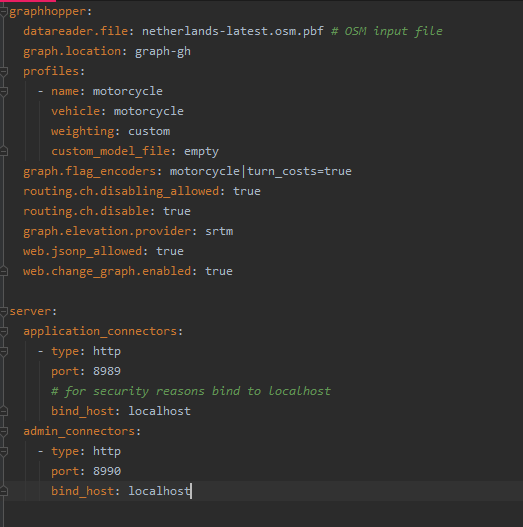 This is my API call with first heading value: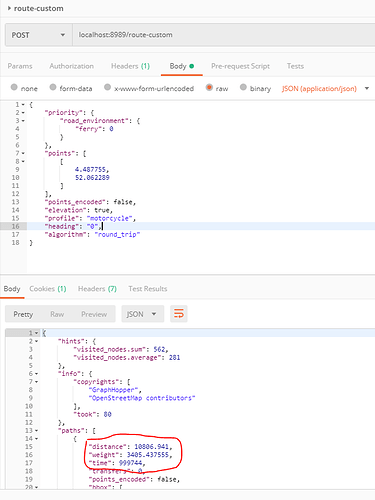 This is my API call with different heading value: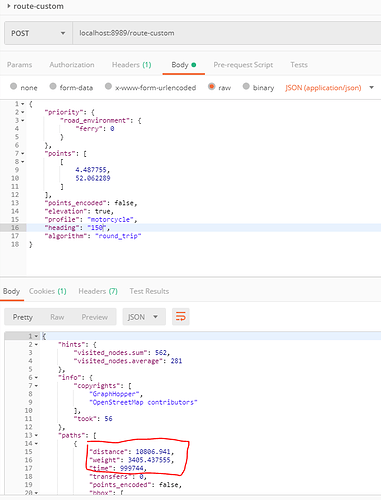 I want to use the curvature weighting to give me round trips with curvy roads. But at the same time I want to filter some options out with the /route-custom, for example avoiding toll or ferry depending per request. How can I combine these two functionalities? I have noticed that if I want to use the /route-custom endpoint, weighting must be 'custom'.
Looking forward to your replies

!
Greetings,
Kitcat