Hi all!
Is it possible to have via points for round trips? So creating something like, A -> B(via) -> C(via) -> A.
I tried it but I get the error "For round trip calculation exactly one point is required".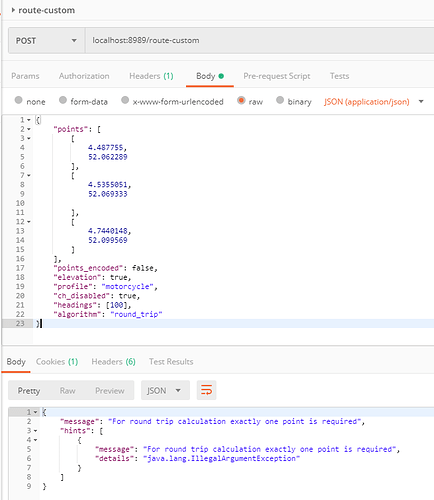 If this is not possible, what is the best way to implement this?
Thank you in advance,
Cat