Hello,
Im using you GraphHopper MM project to match some travels to a road
network in Denmark.
I've been founding something that i find weird to happen, maybe someone can
tell me why it happens, in order for me to improve it.
The matching in curve roads rarely happen, making the waypoints go from
the start of the road (normally intersections) to the other end (image below). Is there a reason for this to happen most of the times?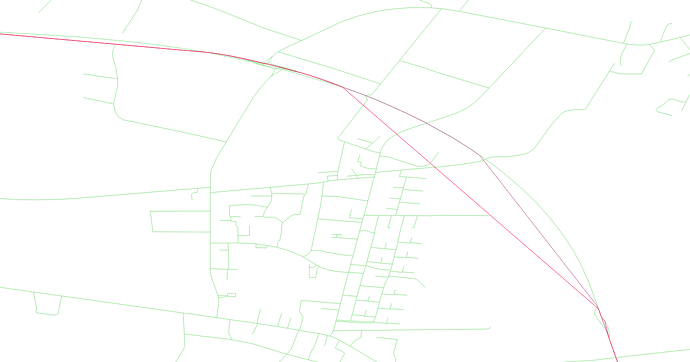 Other thing i realized is that some matching points does not really positioned in road segments. this "problem" is not really critical, but maybe is worth be mentioned.
The sofftware im using to vidualize roads and targets is QGIS
With the best regards,
José Luís Semedo