Hey everyone, i'm trying to include some polygon blocked areas to the routing process. Unfortunately the calculated route is not respecting the blocked area.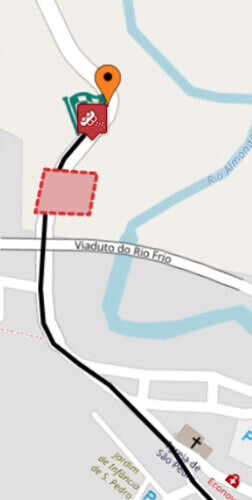 Platform:
Android - Offline routing
Graphhopper version 0.13
Im using the current coordinates format:
[lat,lat,lat,lon,lon,lon]
hopper.getCHFactoryDecorator().setDisablingAllowed(true);
req.getHints().put(Parameters.CH.DISABLE, true);
req.getHints().put(Parameters.Routing.BLOCK_AREA ,blockedAreas);

After some debug i've been able to see the blocked area being properly loaded
return new BlockAreaWeighting(weighting, blockArea);
What am i missing?
Could I be providing the coordinates in the wrong projection?
Kind regards