I've noticed that the foot path for transfers between public transports is not calculated, it just connects the stops with a straight line.
In this example, the stops are quite far away from each other (and of different services), it doesn't make sense to not route a foot path.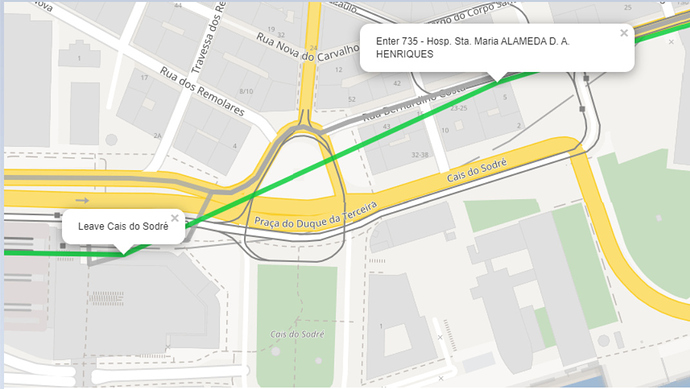 Is this a bug or is the feature not implemented?
Thanks