Hello,
I've been playing with the /spt endpoint lately and I managed to obtain such results (here in Tilburg, NL):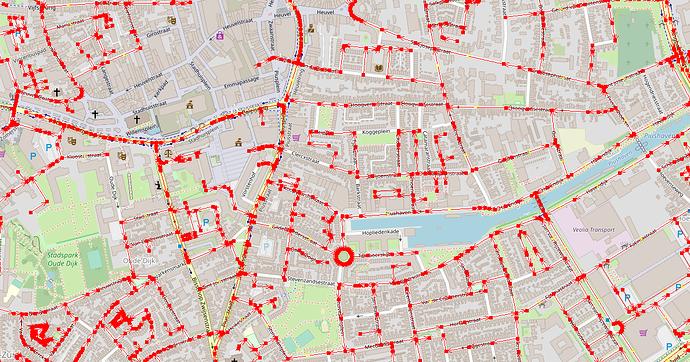 This visualization comes from JOSM, showing all OSM ways returned in a /spt response (using the technique mentioned in
Retrieve OSM node and way ID
).
I was wondering why not all streets (edges) are present in the result: see the roads with no red line, even though they are as "accessible" as the adjacent ones. Why are they skipped?
Or is it due to a setting somewhere?
Thanks!