We have downloaded the PBF file(Data from 4th July) from geofabrik download server on July 5th 1:08:33 PM IST. We have observed data issues with this PBF file for a specific region in and around Pune city. It has impacted the routing with incorrect distances. Following are the screenshots for your reference,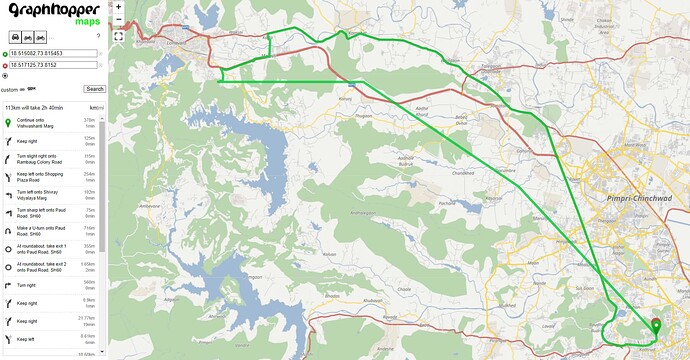 For the given locations when we consider for routing distance was shared is 113kms however the actual distance is around 600mts.
Start Location: 18.515082, 73.815453
End Location: 18.517125, 73.815200
This happened only with the 4th july PBF file.
Later when we tested with the 9th July PBF file for the same start and end coordinates the distance share is around 600 meters.
Hence we wanted to confirm if there was an issue with the 4th July PBF file. Please let me know if you need anything else.
Could you please help us with the following questions,
We wanted to confirm if this has been reported by anyone else on the same day of the data file.
How can we identify if a PBF file has some Data issues?
Also, There will be any link/webpage where we can refer to this kind of issues which are already reported previously.
Was there any known issue in this duration(5th July to 10th July).
How can we verify the downloaded OSM PBF file accurate for use in routing?