When I optimize 10 vehicles from same start location [-6.2678825,106.76179840] with 80 job locations, three jobs same locations [-7.602244,110.8101996] with 30 mins duration each are not optimized although two vehicles are totally free. All vehicles are available from 8:00 AM to 8:00 PM.
When I check the directions for these locations in Graphhopper map, it shows only 7 hrs 2 mins, please check attached image.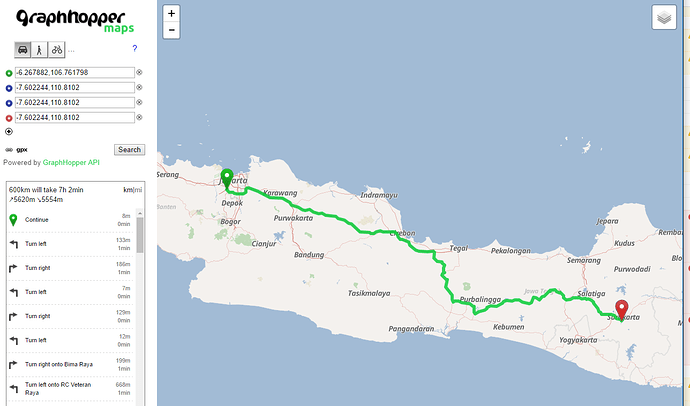 When I modify vehicle's availability to 8:00 AM - 11:59 PM, all jobs are optimized and the above three job locations are optimized in same route and result is from 8:00 - 23:35:02.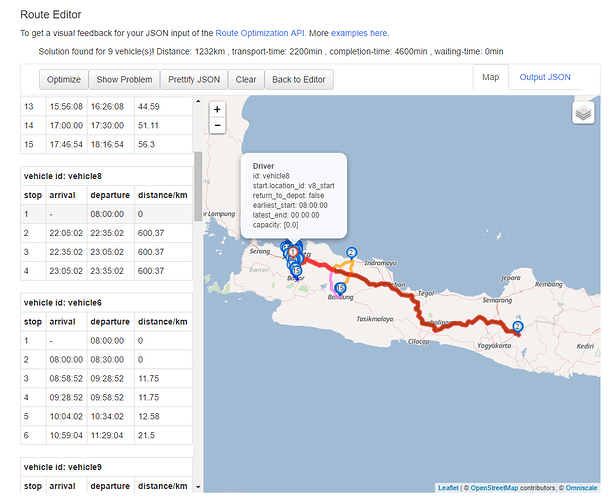 I would like to know which result is correct in Graphhopper editor and map?
Thanks