Hi there, I downloaded the Scotland road data from the recommended source. Now, I am using the following points:
start: 58.48618,-4.660778
end: 58.501318,-4.656744
When using the web map provided on your website, there is a route there directly: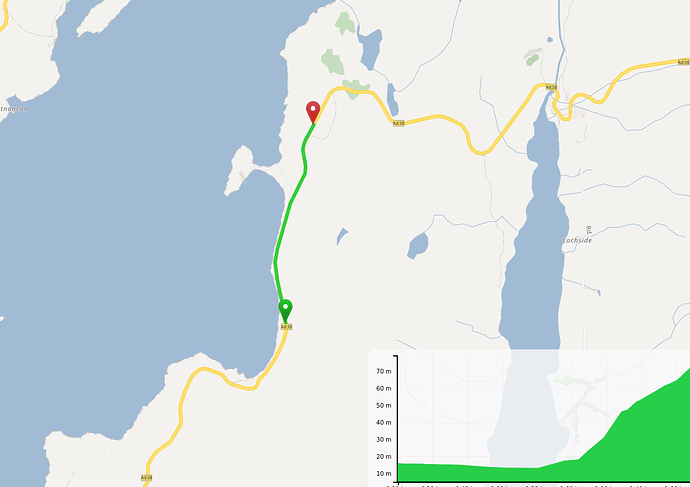 But when using 2.3 stable branch locally I am routed around like so: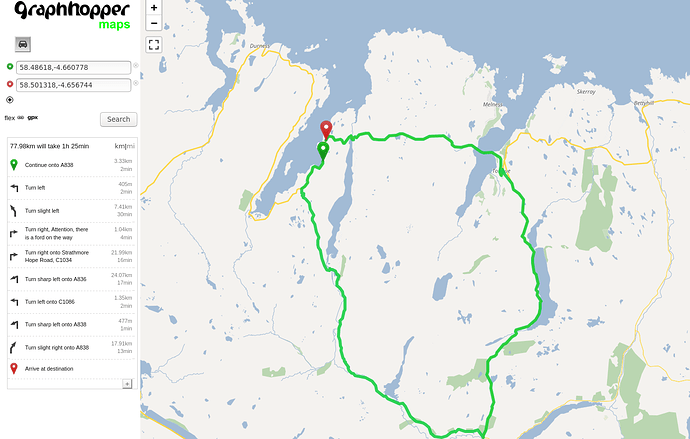 I am using a fresh install of the stable branch on an Ubuntu machine. Why are the results different? How could one go about debugging this difference?
Thanks in advance