I am building an application which - amongst other things - involves a map matching feature.
I have already successfully imported a country's osm-pbf to Graphhopper and tested it's map matching service.
First it seemed to work well for my purpose, only until I realized the map matching output was a simplified version of it's planet_osm_line counterpart. I am not talking about very huge differences, but enough for giving me a headache.
I did my homework, researched and found out the OSM route network gets simplified 2 times: once upon pbf import and once upon output. After my research on the GH forum, I was able to control the output simplification and disable it by setting the necessary parameters in the map matching API, however I am just not able to find out how to TOTALLY disable simplification during data import.
See the screenshot below that would better explain my problem! The original, unsimplified OSM network is marker by purple, whereas the output from the GH map matching service is marked by orange color.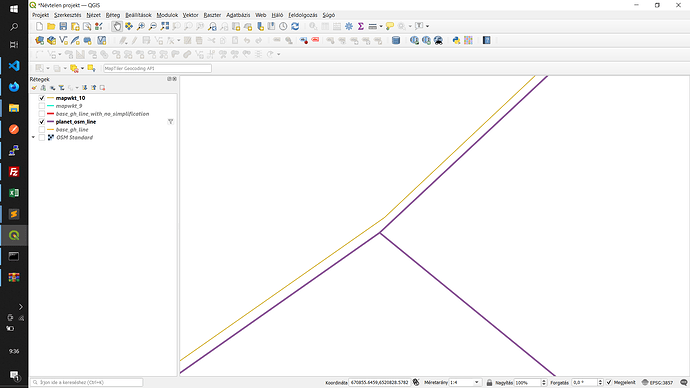 I am aware that it would result in a larger size, and I am totally OK with it. The main goal would be to use the EXACT same edge geometries that are present in the OSM data, since I am doing some analysis with the map matching result.
To be honest, I am a total newb when it comes to Java, but I can adapt fairly quickly so any help on this would be highly appreciated!