Hi all,
I have created a new EncodedValue called routing_priority. When I print out the routing_priority for my data, the correct values are displayed and everything seems to be working.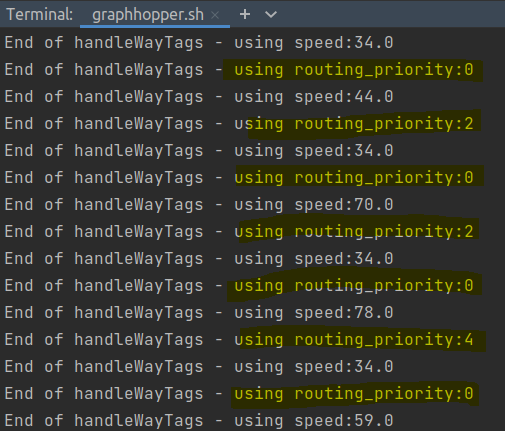 However, when I play around with the custom model values and the priority values for each routing_priority, the routes stay the same. Please see the screenshots below of my Config.yml, custom model .json file and a screenshot of the GraphHopper web interface.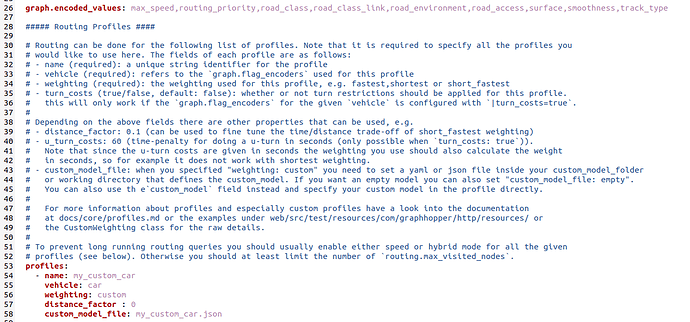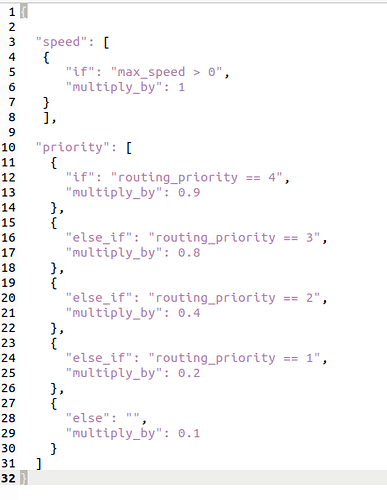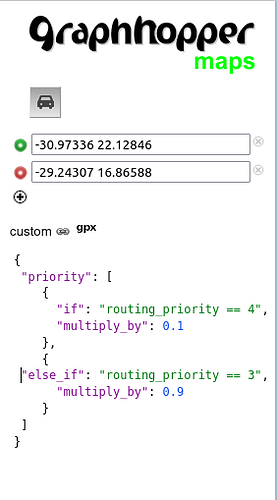 Any ideas why the routes don't change when I change the priority values for my routing_priorities?