The problem
There are many countries which use the relation tag route=hiking to mark national hiking trails and they don't add sac_scale to the related OSM way entities. As I can see from the code, sac_scale is mandatory, so the route planner doesn't include these hiking routes in the directions response. The end result is usually the shortest walking route and rarely connects with any hiking trails. Please see the following example:
The result I got:
What I expect: (the website uses Routino algorithm):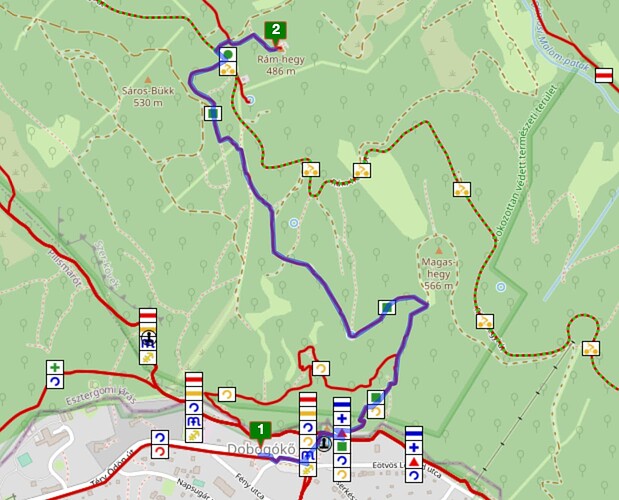 I think the key point is without adding sac_scale to every way in a hiking trail, the route planner is unlikely to include those ways in a route plan.
Can you please suggest a solution to overcome this issue?
I have couple of things in my mind but they seem overkill:
Download the OSM PBF file, convert to XML, go through all hiking relations and mark the included ways with the tag sac_scale
Update OSMReader and add sac_scale while processing the PBF