I have a weird situation that probably stemmed from inconsistent OSM tagging itself.
Here is a road in Singapore that is supposedly closed for construction.
The Way: Loyang Avenue (749974790) is a road under construction. The way has a tag for sidewalk included.

however, there is Way: 894451438, which is already tied to the side walk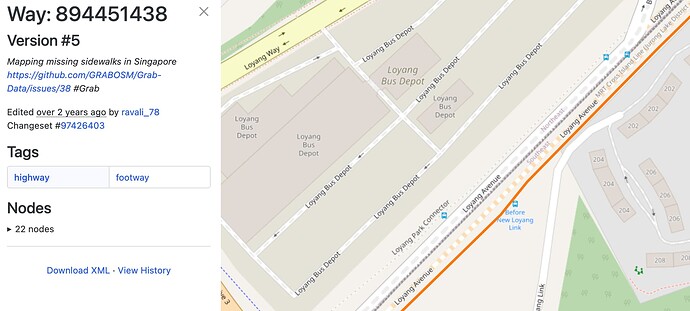 The question is, is there a way for the engine to not use the construction road (749974790) for walking? Driving avoids the road just fine, but for some reason walking still includes it.
I have OSM way id encoded, will this allow me to make a custom model like if osm_way_id == 749974790 then priority = 0?