I want to display the routing graph for the "foot" profile. I only changed the MiniGraphUI class to the "foot" profile.
It seems that the MiniGraphUI does not show the real street network, but only displays the necessary nodes. However when I compute routes using the MiniGraphUI, it displays the correct routes how they would like in reality:
shown routing graph:

–
computed route: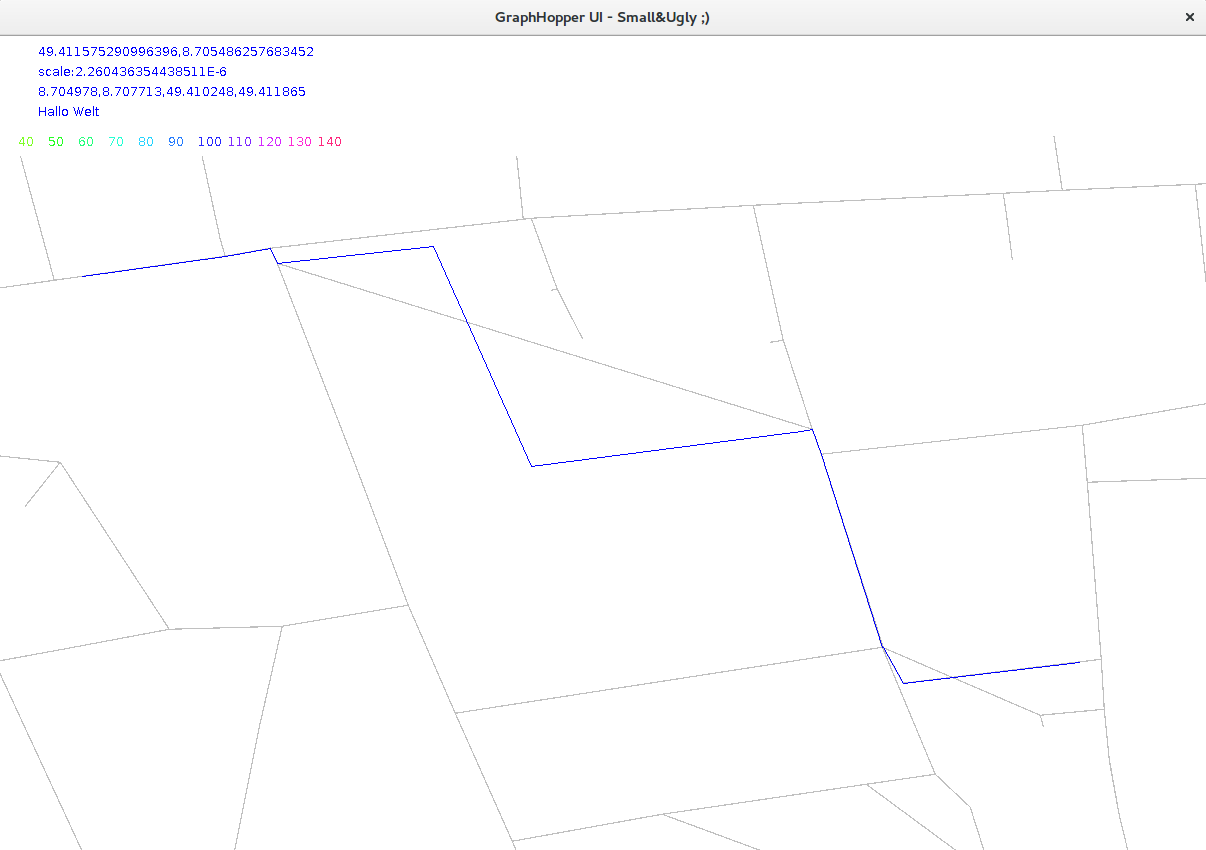 I would like to display the "normal" street network - not any artificial shortcuts.
Does anyone have any idea how to do that?
Thanks and best regards!