Hello, i have the following scenario:
I have an already planned out track in the GPX format and now I want to use Graphhopper to generate only the instructions but not to change the path at all.
At the moment I just send every point of the GPX file to the routing engine but then it returns a lot of wrong instructions mostly sharp turns and u-turns, see the example on the image.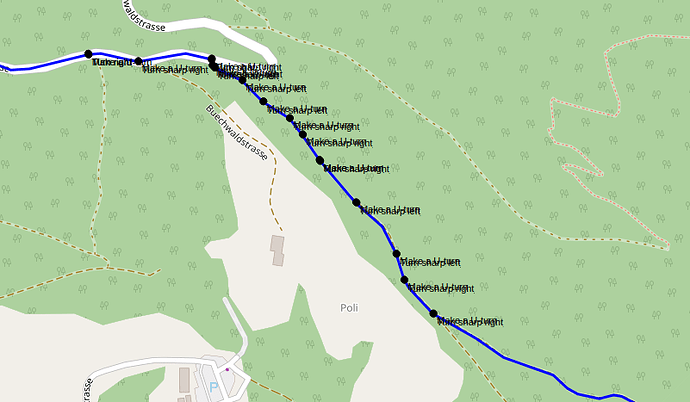 Is there a way to tell Graphopper not to reroute but only calculate instructions?
Thanks