Hi.
I am looking at a few meters of pedestrian street that blocks motorized routes – both in my own graphhopper instance and on GraphHopper Maps | Route Planner.
The segment in question is this.
It's marked as allowing vehicles, but it isn't routable by car. (Example)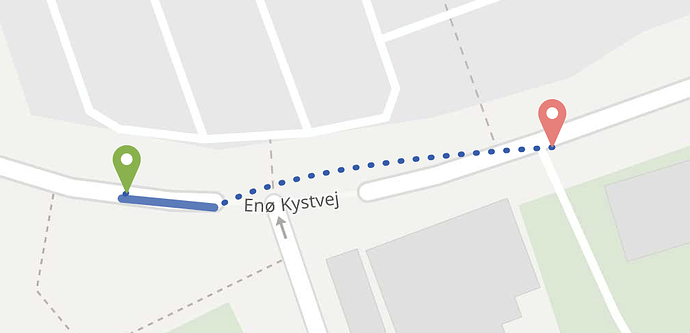 It blocks motorized access to the whole island.
Anyone knows why this isn't accessible by car in graphhopper?
(Other routing engines incl. OSRM creates the routes just fine)
Edit
Also on graphhopper.com it routes just fine to the nearest point (allowing for drawing a dotted line for the missing last part of the route), whereas on my own instance the route request fails using the example config.yml. Any idea what I need to adjust?