Hi,
I was checking some routes and I found and strange behavior with bike profile for routes in a one way road.
For example in that route if you follow the direction of the road the route is well calculated:
Route well calculated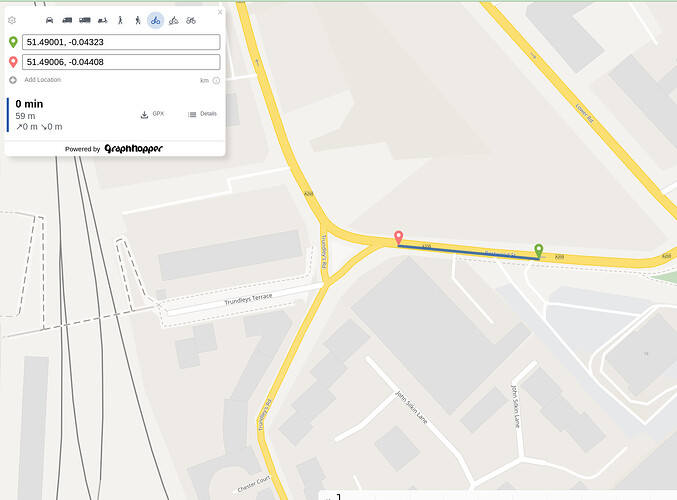 But if you reverse the points and does not follow the direction of the road it calculates a different one.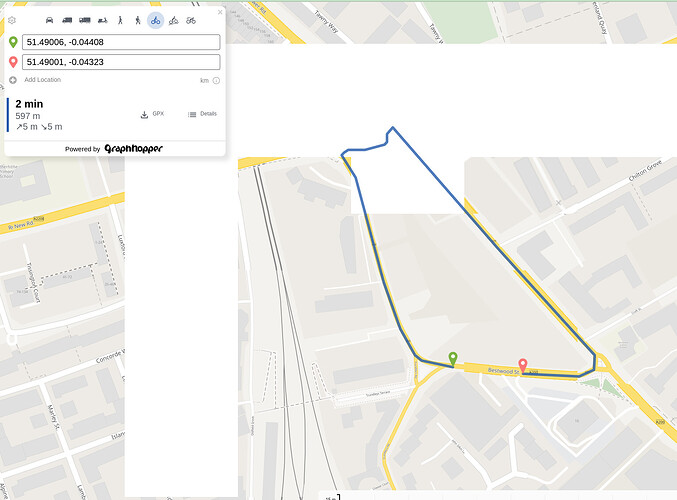 I check it with both Google Maps and OSRM and both calculates the short route. In theory is possible to going walking instead of riding. Why GH is not taking that option into account?
Thanks for the help.