In bicycle mode, Graphhopper sometimes suggests turning left outside of a X-crossing, through a street/road, in spots without a traffic light.
For instance (going West to East):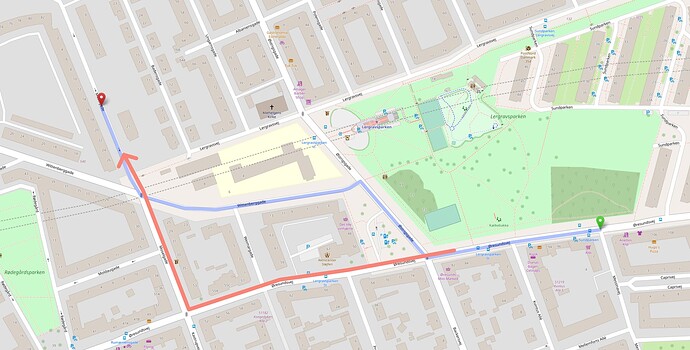 Here in blue, I have to wait and cross the traffic on Østrigsgade to be able to enter Weimargade, which can take a while and can be dangerous.
Instead, the example in red is safer and possibly quicker.
The rule could be something like: on bicycle, avoid crossing a street leftwards (for drive on the right countries) if there's no traffic light.
Note that OSRM and Valhalla do the same, and I'm opening tickets there as well.