Hi,
Using GraphHoper for a custom sea mesh and really like it. Ran into a strange problem though, since the introduction of custom weighting started playing with this feature using flex box to block certain areas ie. Panama Canal.
When in flexible mode and using the custom model to block Panama Canal, everything is perfect, getting route around South America.
However when using exactly same custom weighting model under a CH profile, result is totally different (route over Pacific that is 2-3 times longer).
Any idea why it would happen.
Screenshots below: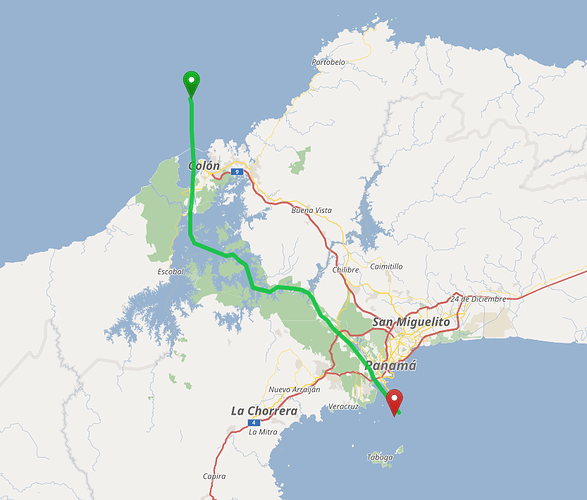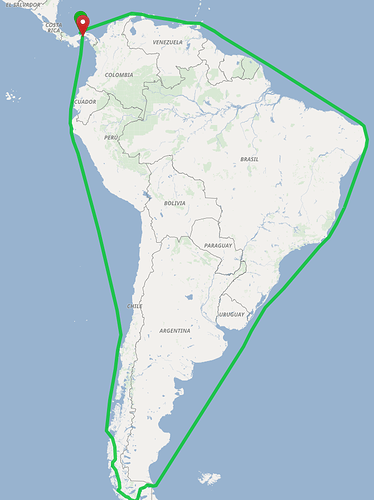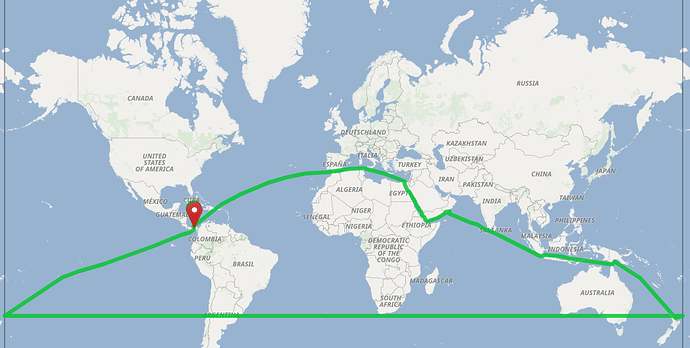 Model:
priority:
  area_canal: 0

areas:
  canal: 
     { "type": "Feature", "properties": {},
       "geometry": { 
         "type": "Polygon", 
         "coordinates":  
          [[
            [
              -79.89395141601562,
              8.970540802815867
            ],
            [
              -79.51766967773438,
              8.970540802815867
            ],
            [
              -79.51766967773438,
              9.355577767181513
            ],
            [
              -79.89395141601562,
              9.355577767181513
            ],
            [
              -79.89395141601562,
              8.970540802815867
            ]
          ]]        
       }
    }