Good morning
graphhopper does not recognize the pedestrian and bike path between "Via Caduti delle Reggiane" and "Via Piero Montagnani Marelli". I have traveled this route by bicycle and I can guarantee that the pedestrian and cycle path exists.
Link:
https://graphhopper.com/maps/?point=44.702475%2C10.666351&point=44.702582%2C10.679473&locale=it-IT&vehicle=bike&weighting=fastest&elevation=true&use_miles=false&layer=OpenStreetMap
The correct result of the path should be this: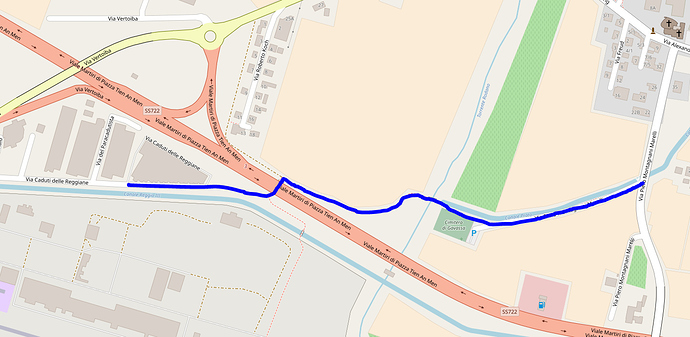 Can someone help me?