Hi everyone,
I am in a situation where I have to ensure that a waypoint visited for a delivery is reached so that the vehicle is on the right side of the road, thereby avoiding crossing the road.
You can see an example in the screenshot below :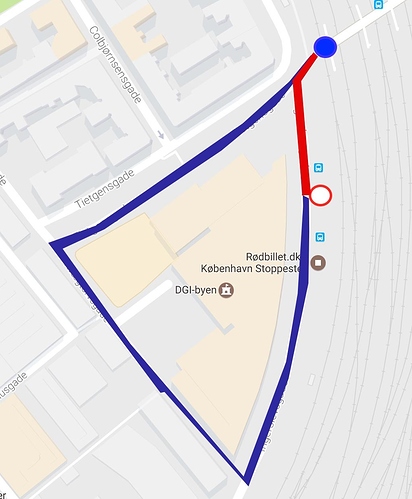 where the red path is the one that is currently generated (wrong) and the blue path is the wished one. Is there any way of doing this?
I have tried to add ch.disable = true and play with different headings, but nothing changes… Would love if this was possible as it would resolve .a lot of headaches.
Any help is appreciated.