Hi everyone,
I am using (and modifying) the library ffwdme.js for gps-like navigation and I have an issue where when I go off route and I make a brand new request to go to my end goal, i very often get issues where I am driving in a straight line and the route it gets calculated is basically behind me, as if the heading is not in the equation at all. Obviously this is very bad form a user perspective because I cannot simply "turn around".
I made a little sktech to explain it futher -->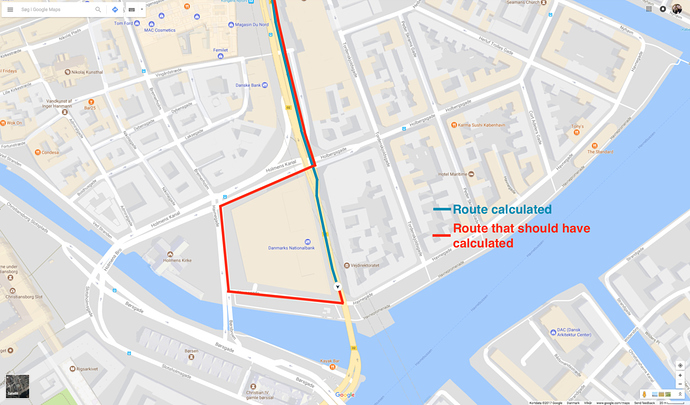 Anyone have a solution that would help me fix this issue?
Thanks in advance.