I've been testing foot and pt routing in an area with separate sidewalks that I added to my local OSM server, and the results aren't consistent. For only walking routes, foot and pt profiles have different results.
In the foot profile, it takes only the sidewalks and crossings as its supposed to.

In the pt profile, it goes into the roundabout, for some reason. I don't believe it should, as the secondary highway are supposed to be avoided, according to FootFlagEncoder, and there are other possible ways, as proven by the previous screenshot.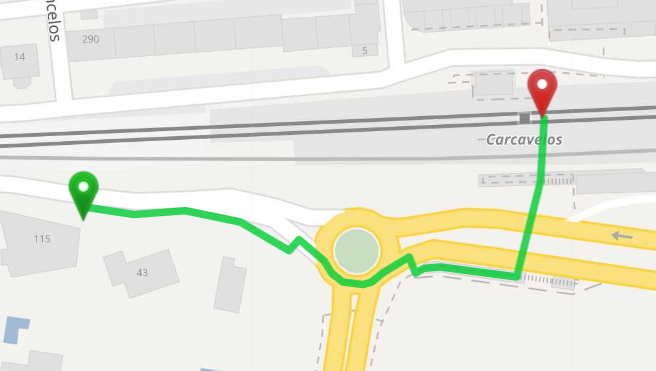 What is the cause of this? Shouldn't both cases use the same FlagEncoder?